Well, at least as much as I want to get done before Salute (this coming Saturday). Its the sort of project where I will keep adding detail every time I play the game. I've intentionally left the doors off, for Salute, as too much detail may slow it unnecessarily, for a show game. i'd also like to add some roof detail, chimneys, TV aerials etc
Likewise, I will add some more buildings, so all of the templates are covered, but at least they are all covered for the convetion (albeit some with rubble templates).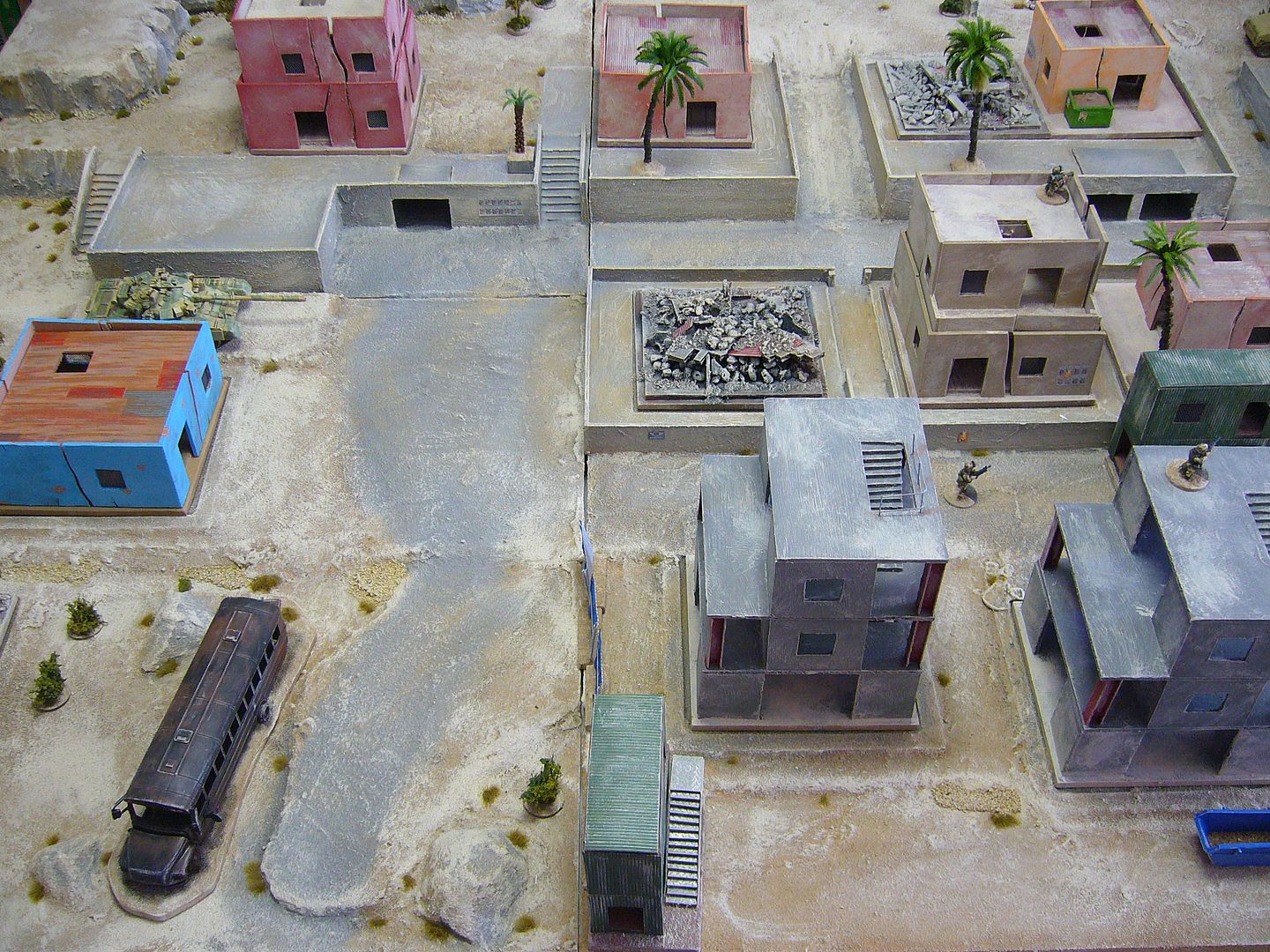 Hopefully the "finished" table bears a passing resemblance to the Arica Harbor Deathmatch map.