I wanted to have a go at making a portacabin model,as there are a couple situated in the building site. Unlike the other buildings, they can be damaged, but not completely destroyed, so a slightly different approach was needed. I have, therefore built the cabins themselves, separate from the actual base - the stairs are attached, meaning that I just need to swop over portacabins, when they get damaged - one hit effectively destroying the buildings walls, rather than the usual 4 hits, plus one to collapse.



The doorways are actually smaller than on the other building models 35mm vs 40mm, and the cabins are 100mm long, 40mm wide, and 50mm, in height.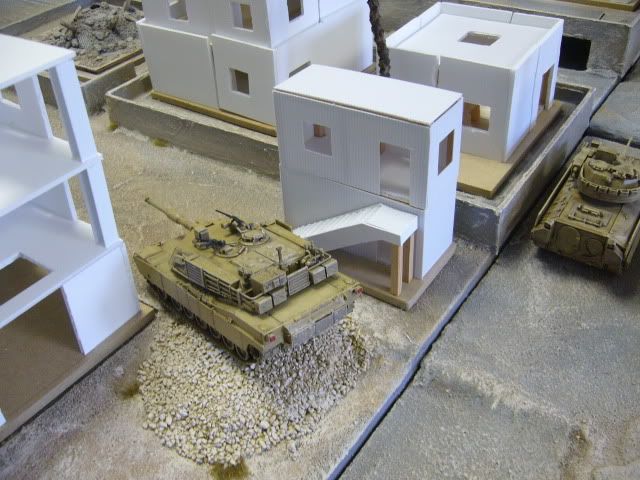 This is just the test model, so I still have another to make, plus, of course, the damaged sections. The wooden internal frame not only keeps the plasticard from warping, but will be useful, when I make the damaged version.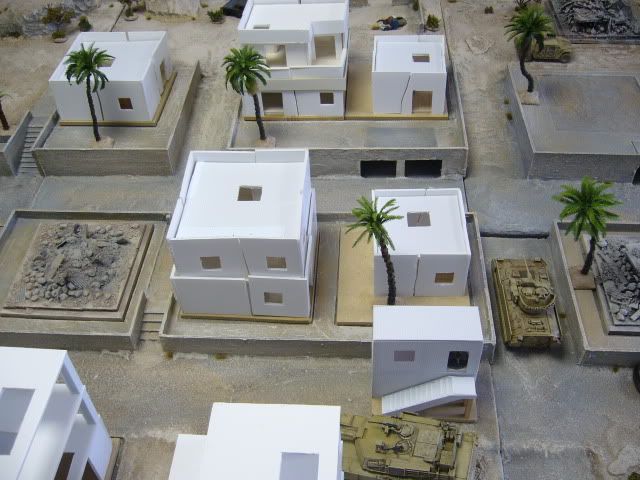 Hopefully, beginning to look more like the game, than a pile of card - will finish the rest of the portacabins, and a couple more buildings, before I get on with the task of painting them - only FIVE more weeks to go, until Salute!