I would just like to say hello, to any Kotaku followers, viewing my blog for the first time.
I've been a wargamer for 25 years, and Battlefield Bad Company 2 is (one of) my current obsessions. When i'm not building terrain, for my tabletop wargames' projects, you can find me online on the xbox360, playing Battlefield Bad Company 2:Vietnam - if you play BF:BC2 on the 360, you've probably already had my dogtags, if not, then feel free to come and try and claim them - i'm "AKULAZED" on the xbox360.
My current tabletop project sprang from my enjoyment of the online game, so there is a good chance that I will have a go at building a Vietnam table, once Arica Harbor is complete - i'm already stocking up my ipod with plenty of 60's tunes!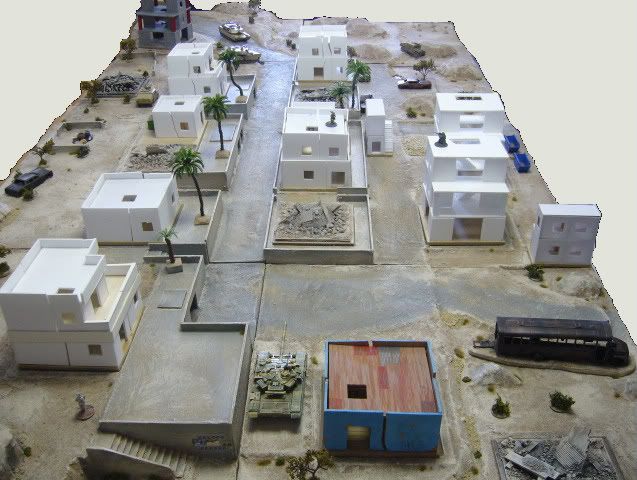 The tabletop game will make its first appearence in public, at Salute, the UK's largest tabletop wargames show, in front of approximately 5000 gamers. As you will see, from the photo, above, its still a Work in Progress, as the majority of the buildings still need painting - more WIP photos can be found elsewhere on this blog page.
For regular followers, of my blog, in case you are wondering what is on kotaku, have a look at the link below:
At the time i'm typing this, it had already had over 16,000 viewings, so no pressure there then!
The game at Salute will be raising money for The Combat Stress Charity

, the UK's leading charity specialising in the care of British Veterans suffering from psychological condition, related to their service career.
If you would like to make a small donation, you can do so, by going to my secure Justgiving page, by clicking on the Combat Stress logo, at the top right-hand corner of this web page.
Thanks again for your support!
AKULA