I managed to pretty much complete two more buildings at the weekend - one double-storey, and one single storey - I just need to add some chimney pots to the roof, and paint the models.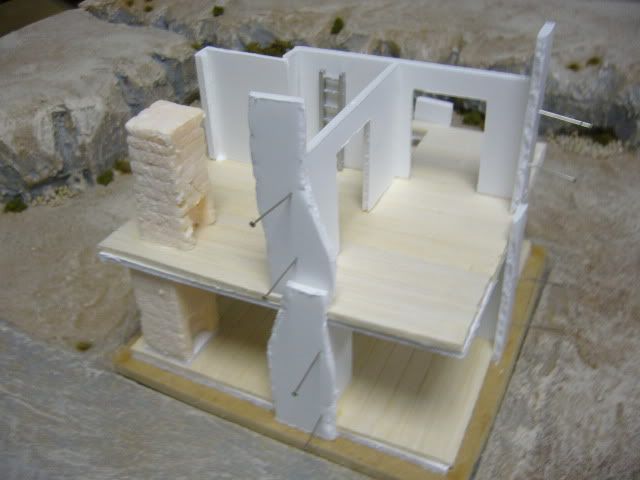 The design is evolving slightly, as I learn what works best, for the model - in this case, the damaged areas of exterior wall, on the ground floor, will help to hold the upper exterior walls onto teh model, even if the ground floor walls have been destroyed.


The chimney/fireplaces are a useful design feature now, as they not only provide cover for figures inside the building, but also help to support the ceiling, and prevent building wobble.

If I have time, once all of the buildings are painted, I may add some additional detailing, but for now, I just need all of the basic models built, and painted, for the Salute game, on April 16th.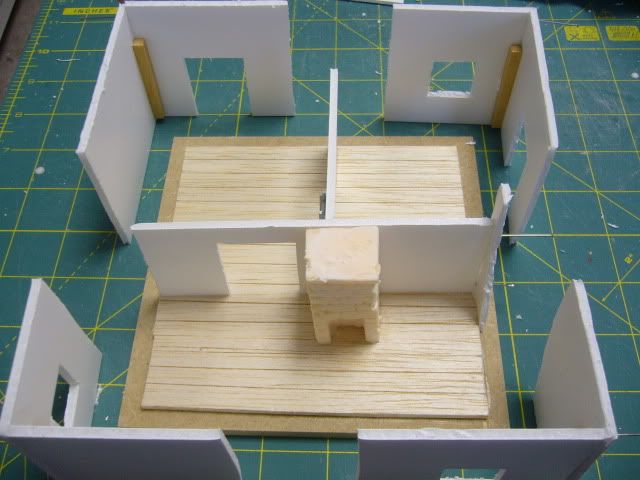 Hopefully the final photo gives an idea of how the town is beginning to develop - I still need more buildings, and less rubble templates, but it is on schedule for the mid-April deadline.