I've started painting up some vehicles, for the game - in each instance I need a damaged version as well ..... ok, I don't "need" them, but I reckon it will improve the look of the game!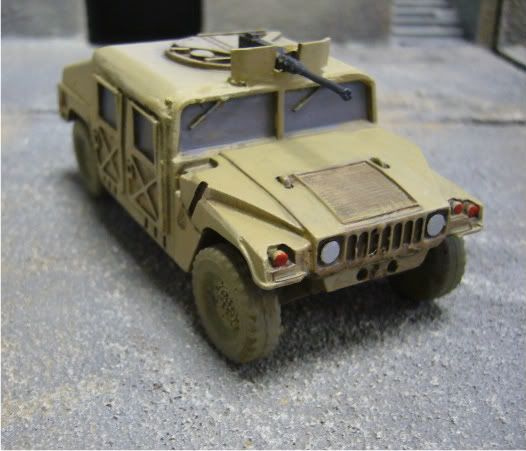 The humvees are 1/55th resin from Fenris Games - lovely castings, I would thoroughly recommend them (they also do a pickup version).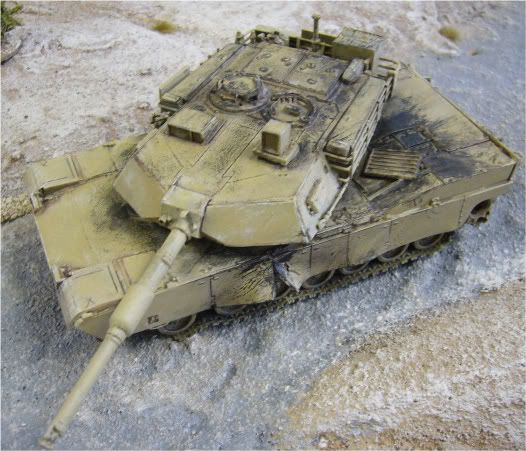 The Abrams tanks, are 1/56th diecasts from Hobbymaster - now sadly OOP, but you can still find them now and again, on the internet.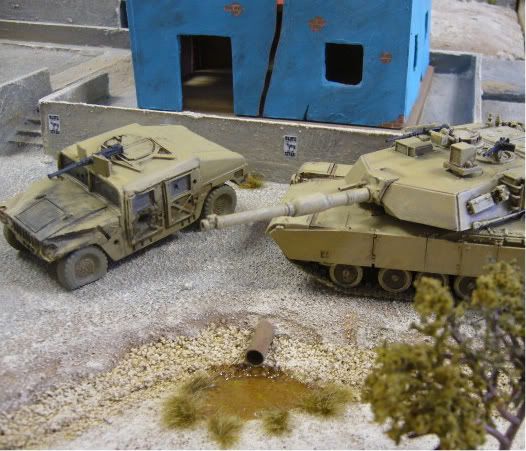 Thats all, for now - need to get back to work on the final draft of the rules, for the game, and of course making some more buildings.