Apart from completing the buildings, there are a few other scenic items that need to be made for the table. The main item on the list, is the foliage - trees & bushes - as cover for snipers.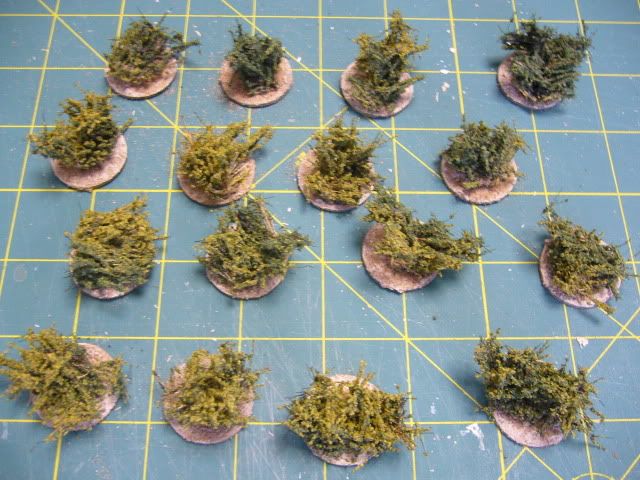 The bushes were quick and easy to make - I just cut up a couple of strips of hobby hedgerow, to the appropriate size, and mounted on bases.
The trees are woodland scenic plastic branches with "dead foliage" added, and based upon coins to provide some stability to the bases.


As this last photo shows, the majority of the foliage cover is dotted around the edges of the board. There will also eventually be a few garbage skips & oil drums scattered around the town, to provide additional cover.