Have started painting the terrain - only the base colours, but already it is beginning to feel more like a games table, and less like a pile of recycling!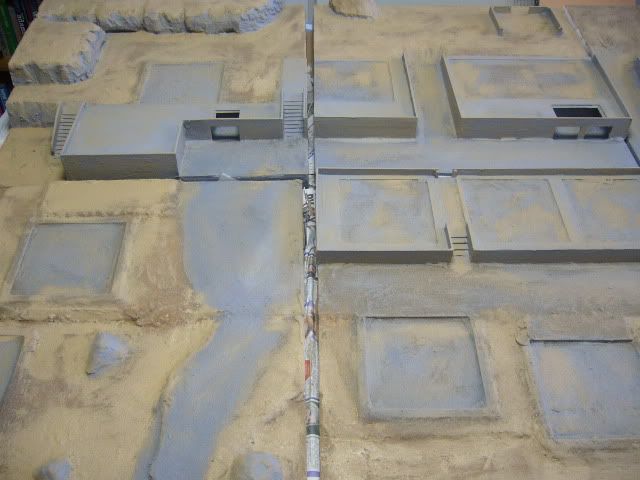 Base coat is Matt Emulsion, liberally brushed over the Dried Kiln sand. The basecoat brown is "Crown Brown Sugar" - will be drybrushing with a lighter colour to pick out the texture from the sand.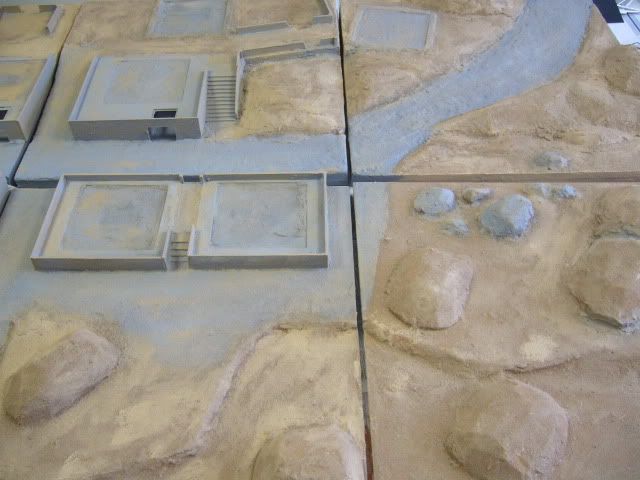 Once its sealed, i'll be adding some foliage, trees etc - then back to work on buildings. The boards are slightly apart, as the paint is still drying - there may well be some small gaps once the boards are put together, but hopefully nothing that a bit of scatter can't mask.