I've added the cardwork, where needed. The boards now have 6" square spaces for the building templates to sit in, and i've built up the raised areas, to give more of a feel for the different levels of terrain.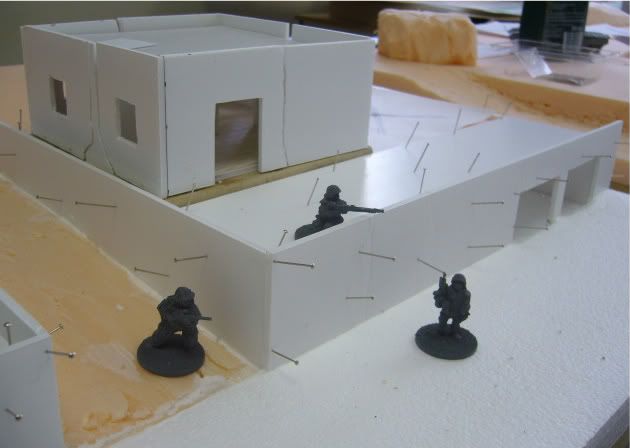 All of the walling, steps etc, have been done with 3mm foamcard, which has then been pinned while it dries, to hold the shape.
Some of the raised areas have small garage areas, which play a part in the game, so on the suggestion of a fellow frother, i've cut out hatches, so these spaces are accessible, from above, rather than reaching across the table.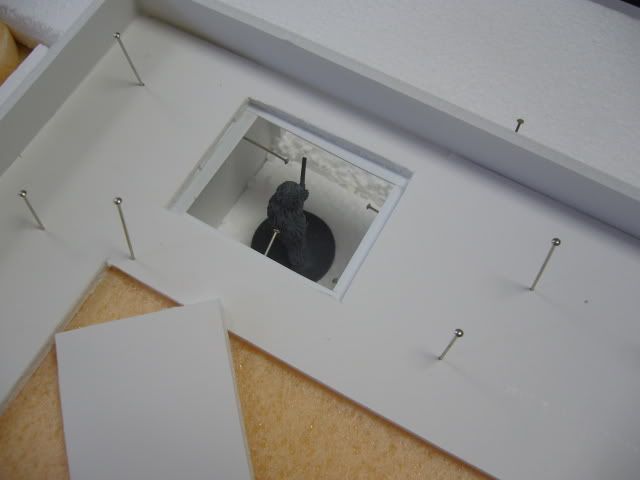 Looking down the table, to give an idea of the overall layout, when assembled.
Next step is to texture all 8 boards with a mix of tetron filler & PVA glue. Once this has dried i'll add more texture with a sand, boulder mix, before painting.